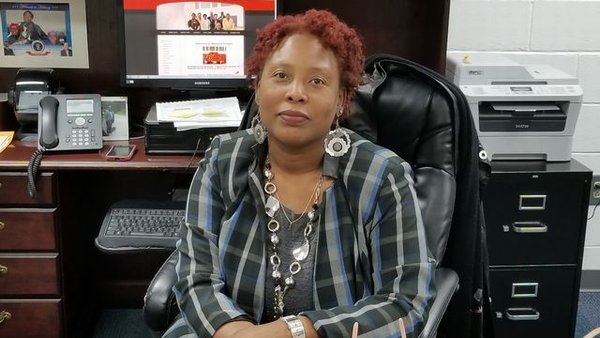 Dr. Treda L. Keith
Principal
803-655-2751

Greetings Cardinals!

It is with great pleasure that I welcome you to the 2022-2023 school year. Oh the places we'll go this year socially, emotionally, and academically. I hope all of your families had a fun summer where great experiences were had and lasting memories made.

If this is your child's first year at SMK8 School, we welcome you to the Cardinal family, where we soar and every day we rise. SMK8 continues to be a TransformSC school that meets the needs of children in a personalized environment. I continue to stand firm on my educational philosophy that together we have, can, and will do what's best for children. Each day the faculty and staff works diligently to ensure that engaging teaching and learning experiences occur in each classroom for every student. I am also confident that SMK8 will continue along its successful path with this way of teaching through the full use of project based learning. Additionally, our school will be stronger with the support of it's community. Thus, we invite you to take advantage of the opportunities to support our students' learning and experiences. I am confident that together we will have a productive and enriching 2022 –2023 school year!

Dr. Treda Keith Nelson

Have a terrific school year! Cardinals Soar; Every Day We Rise.
BIO
"Together, we have, can, and will do what's best for children." I am a native of Georgetown, SC. I received my Bachelor's of Arts in Interdisciplinary Studies from the University of South Carolina, Columbia, SC; a Master's in Technology from Lesley University, Cambridge, Massachusetts, Certificate in Supervision and Administration, Citadel, Charleston, SC and my Education Specialist Degree from Liberty University, Lynchburg, Virginia. I earned my National Board Certification in Middle Childhood Generalist in 2003. I am CDEPP certified through the Department of Social Services. I am also Calocus certified through the Department of Mental Health for SC. I have been employed in Horry, Charleston, AMI Boys Institution and Georgetown School Districts before coming to Calhoun County Public School District. This is my twenty first year in education and I am elated to write this is my eleventh year in this district.

I have served on district curriculum boards and teams for Charleston and Calhoun County School District, lead teacher for AMI Boys Institution, and Charleston Progressive Elementary, ADEPT Evaluator, First Steps Liaison for Calhoun County School District, Montessori Liaison for Calhoun County School District and an AdvancEd Review Team Member. I've served as National Board Assessor for the National Board for Professional Teaching Standards. I've been named Teacher of the Year for Charleston Progressive Elementary, Charleston, SC and Most Influential Teacher by Sun News, Myrtle Beach, SC while serving in Georgetown County. I am currently a professional member of SC Administrators Association, South Carolinas Alliance of Black School Educators, and South Carolina Early Childhood Association.

I have two wonderful children, Taylor and Tre'vin East . Both attend Calhoun County High School as a senior and sophomore respectively. It is a privilege and honor to serve the school and community as the Principal of St. Matthews K-8.