"There are far better things ahead than anything we leave behind" By C.S.Lewis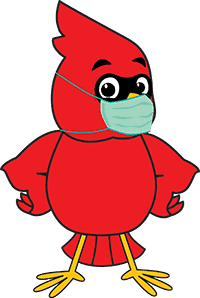 Welcome to St. Matthews K-8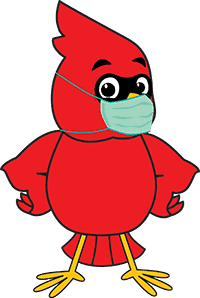 Singing Our Cardinal Song:
Together We Rise

Registration
Monday, August 2, 2021
1:00-6:00 p.m.
Tuesday, August 3, 2021
1:00-6:00 p.m.

Welcome Mr. Fred Shawn Mack, Assistant Principal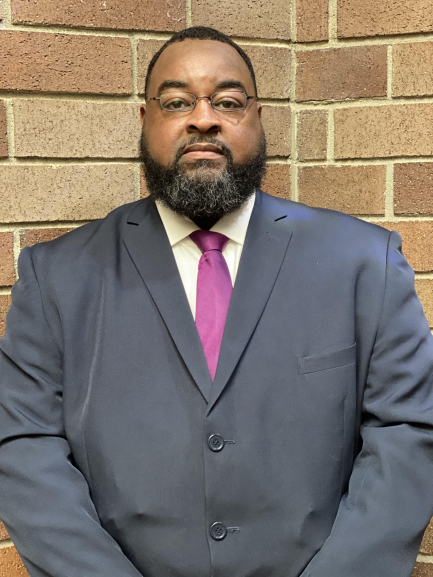 Mr. Fred Shawn Mack, son of the late Orangeburg County Councilman Fred C. Mack and Mrs. Mildred Mack (Reddick) Richardson, is a native of Bowman, South Carolina is the youngest of five children. He is a graduate of South Carolina State University with Bachelor of Arts in English Education, a Master of Education in Counselor Education and an Educational Specialist in Educational Leadership.
As the newly assigned St. Matthews K-8 Assistant Principal, Mr. Mack brings to the role a wealth of educational experience that spans twenty-seven plus years. Mr. Mack received his start in education as a high school reading and English teacher at Estill High School in Hampton School District Two. Mr. Mack then served as an instruction of English in Freshman Programs at South Carolina State University. From there, Mr. Mack served as a seventh grade language arts teacher and middle school athletics coordinator at Bowman Middle/High School, as well as a guidance counselor at Orangeburg-Wilkinson High School in the former Orangeburg Consolidated School District Five. Mr. Mack initiated his program leadership as the Eau Claire High School Director of Guidance in Richland School District One.
A transition back to Orangeburg County led Mr. Mack to roles as the Magnet Program Site Coordinator and eventually a guidance counselor at Lake Marion High School in Orangeburg Consolidated School District Three. Upon leaving Lake Marion, Mr. Mack accepted the role of assistant principal at Whittaker Elementary School, a position he held for one year before being assigned as an assistant principal at Orangeburg-Wilkinson High School in what is now Orangeburg County School District. Mr. Mack embraces the St. Matthews K-8 School mantra of "Together we have, can, and will do what's best for children" and looks forward to serving the students, staff and stakeholders of St. Matthews K-8 under the capable leadership of Dr. Treda L. Keith.
Through his chosen style of leadership, Mr. Mack strives to promote a philosophy of education that encourages and supports the goals, ambitions and aspirations of students, teachers and staff. He believes that all students can learn; however, the individual interests of each should be nurtured to enable him/her to connect learning to the things he/she values and desires for the future. He believes that it is important to promote an environment that addresses the academic, career and personal-social needs and goals of students. With this in mind, he believes that educators must strive to connect with students as individuals by building meaningful, appropriate relationships to foster visions for success in each. Mr. Mack further believes in supporting and encouraging teachers and staff who deserve clear expectations and accountability that guide their work with the students and public we serve. He believes in a school culture that promotes personal and professional growth consistently in a positive, safe, progressive school climate. Finally, Mr. Mack believes that this is achieved through ongoing collaboration and continuous improvement.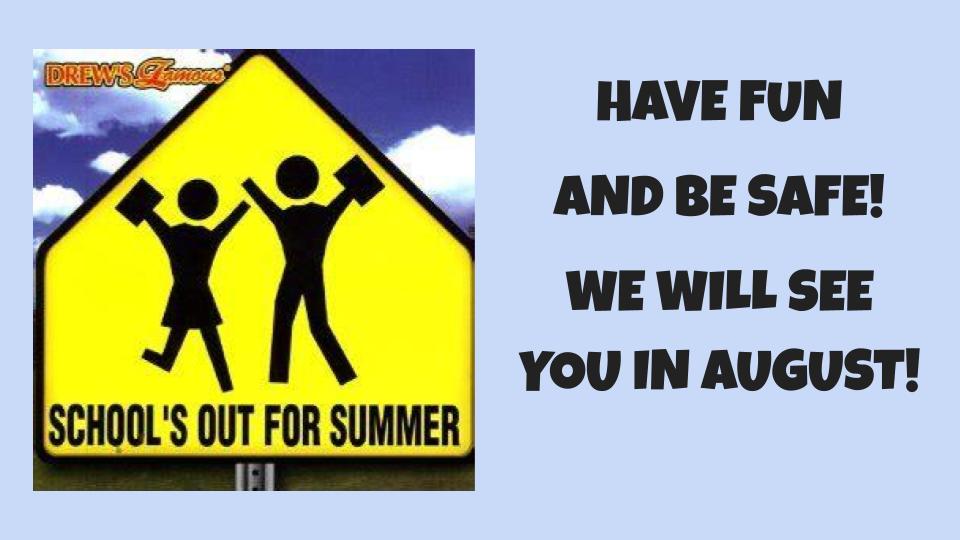 MONTESSORI BRIDGING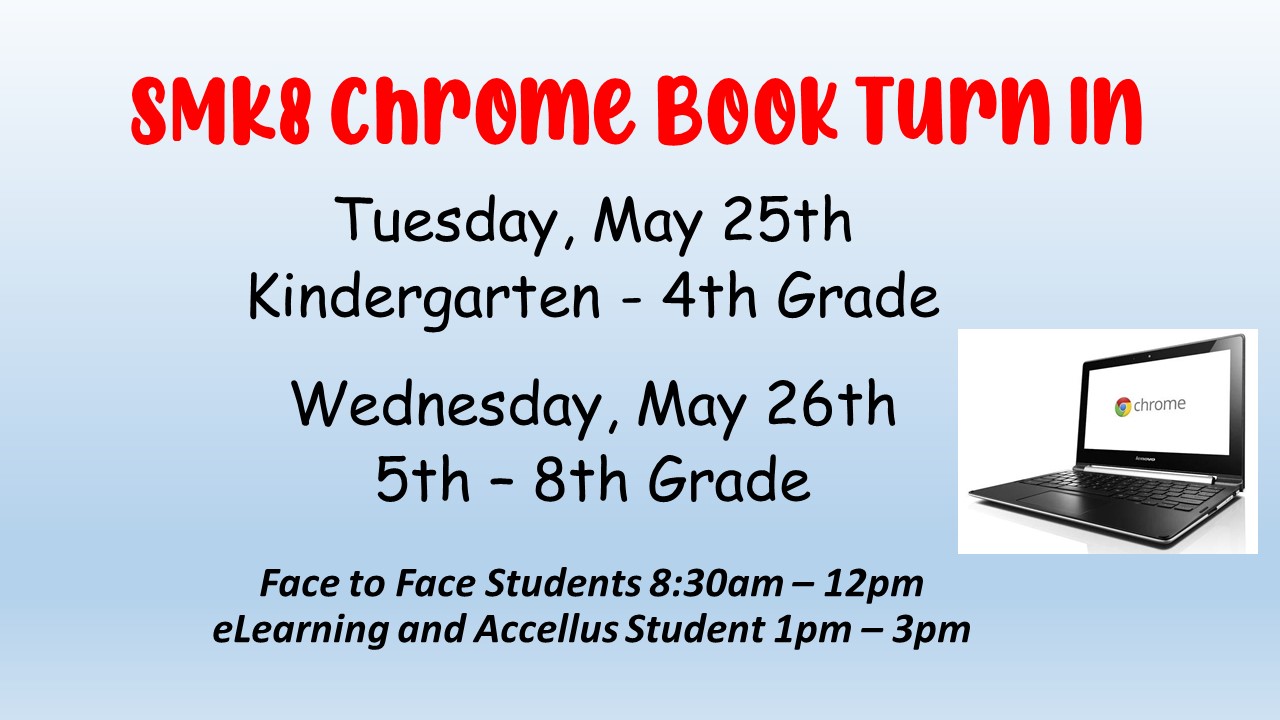 ---
K5 Promotion Ceremony
Click on picture to view the entire ceremony.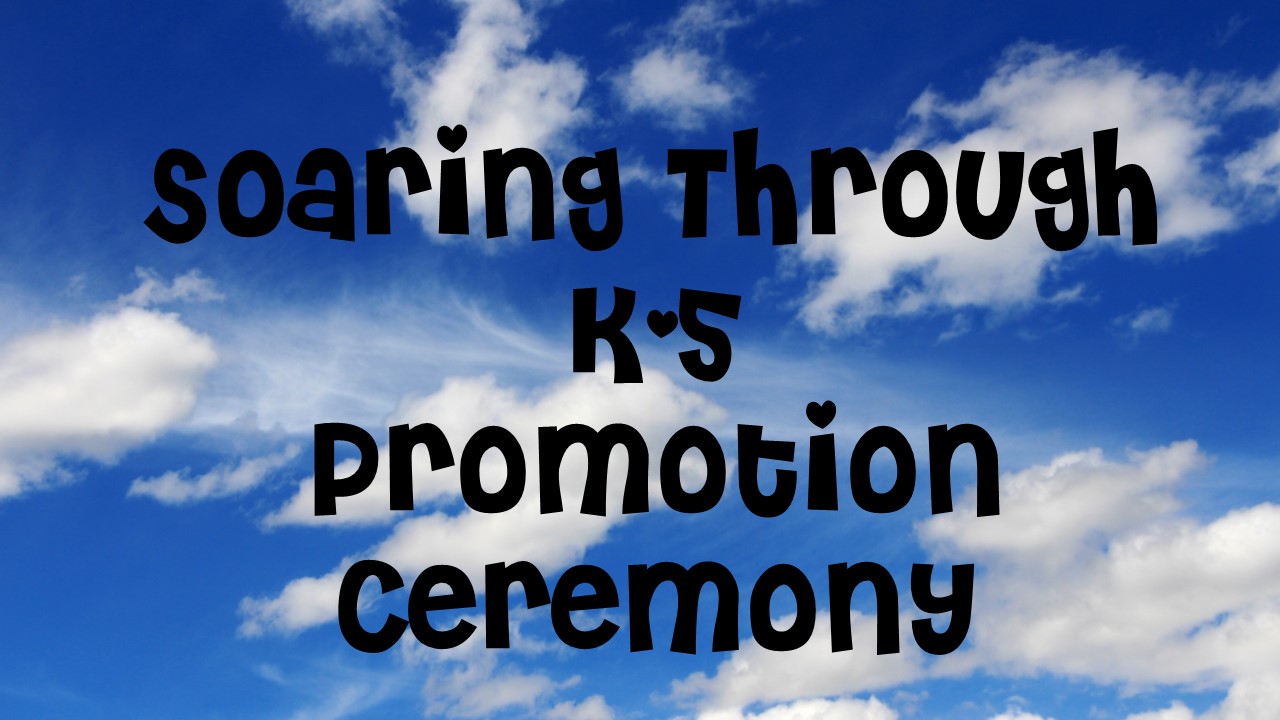 ---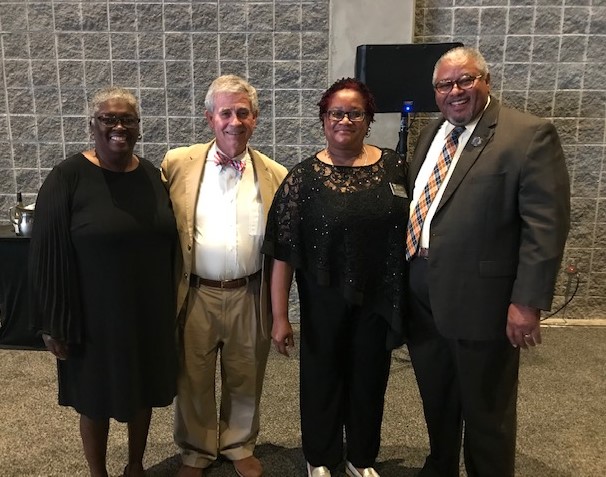 Congratulations to Mrs. Snider who was awarded the Charles H. Dickerson Community Service Award at the South Carolina Teacher of the Year Banquet in Columbia, SC. We are so proud of you!
Technology Support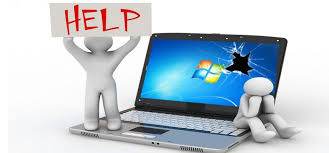 If you are having issues with your Chrome Book,
please click to enter a help ticket.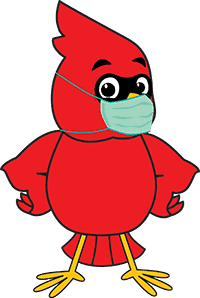 Cardinal Character Trait: DEDICATION
2020-21 School SIC Report (Click here to view report.)
CONGRATULATIONS VIRTUAL TALENT SHOW WINNERS!!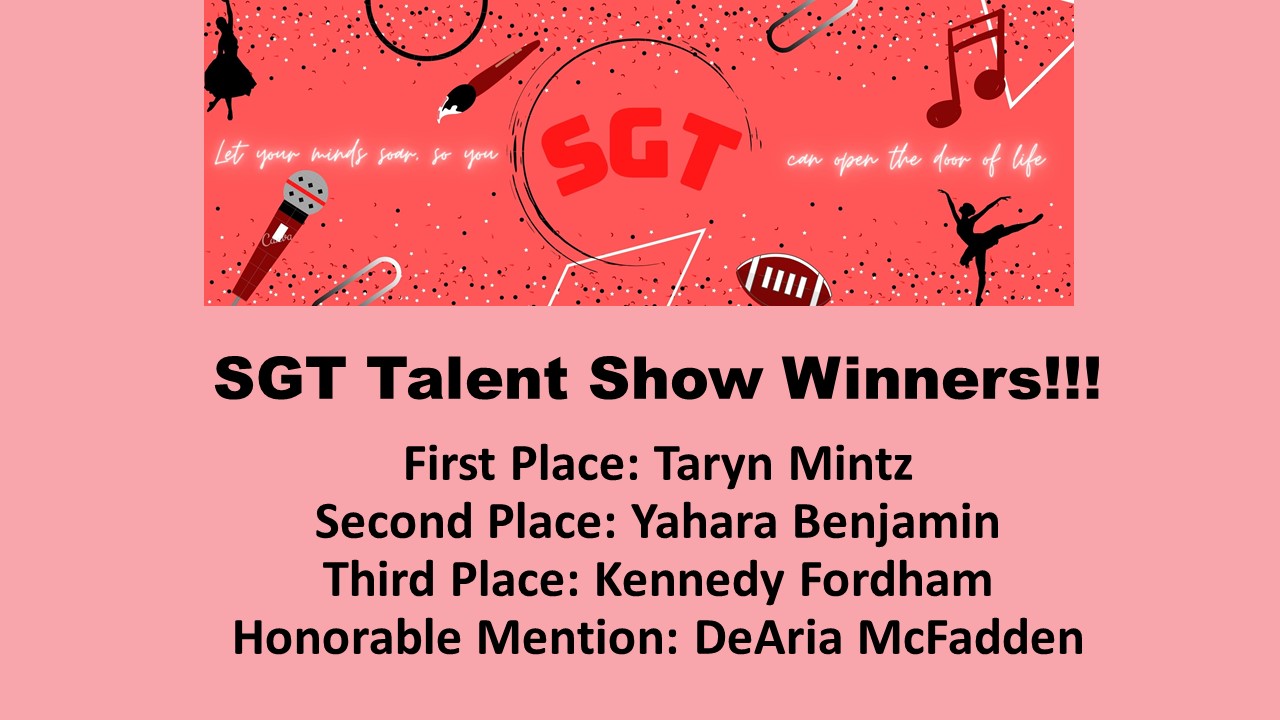 Cardinals, Are You READING in SORA?
Be sure to check out the app in Clever!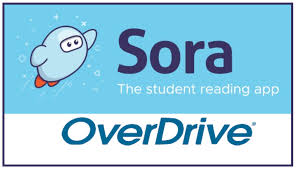 ---
Congratulations to our Third Nine Weeks
Principal's List and Honor Roll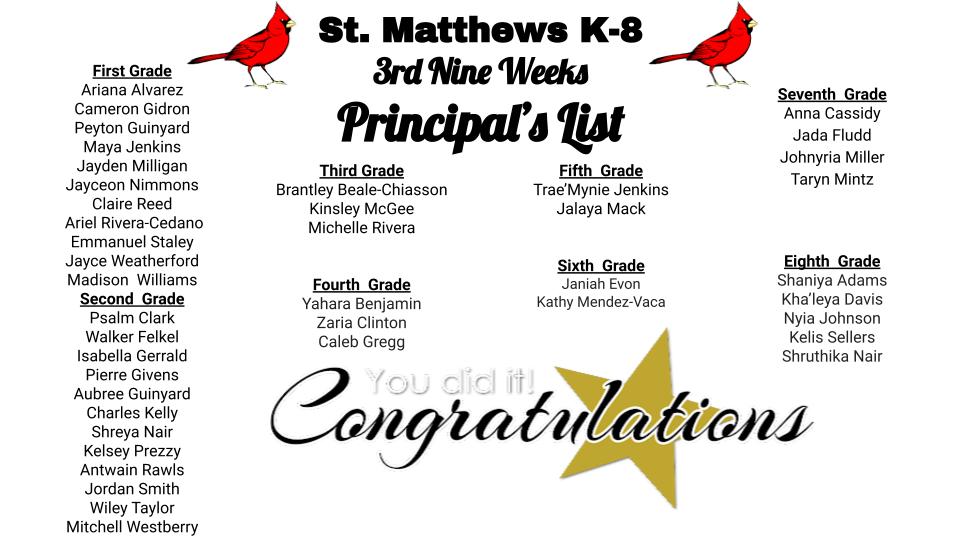 A BIG thank you to Family Health Center for donating masks for students.
We are grateful for the continued partnership.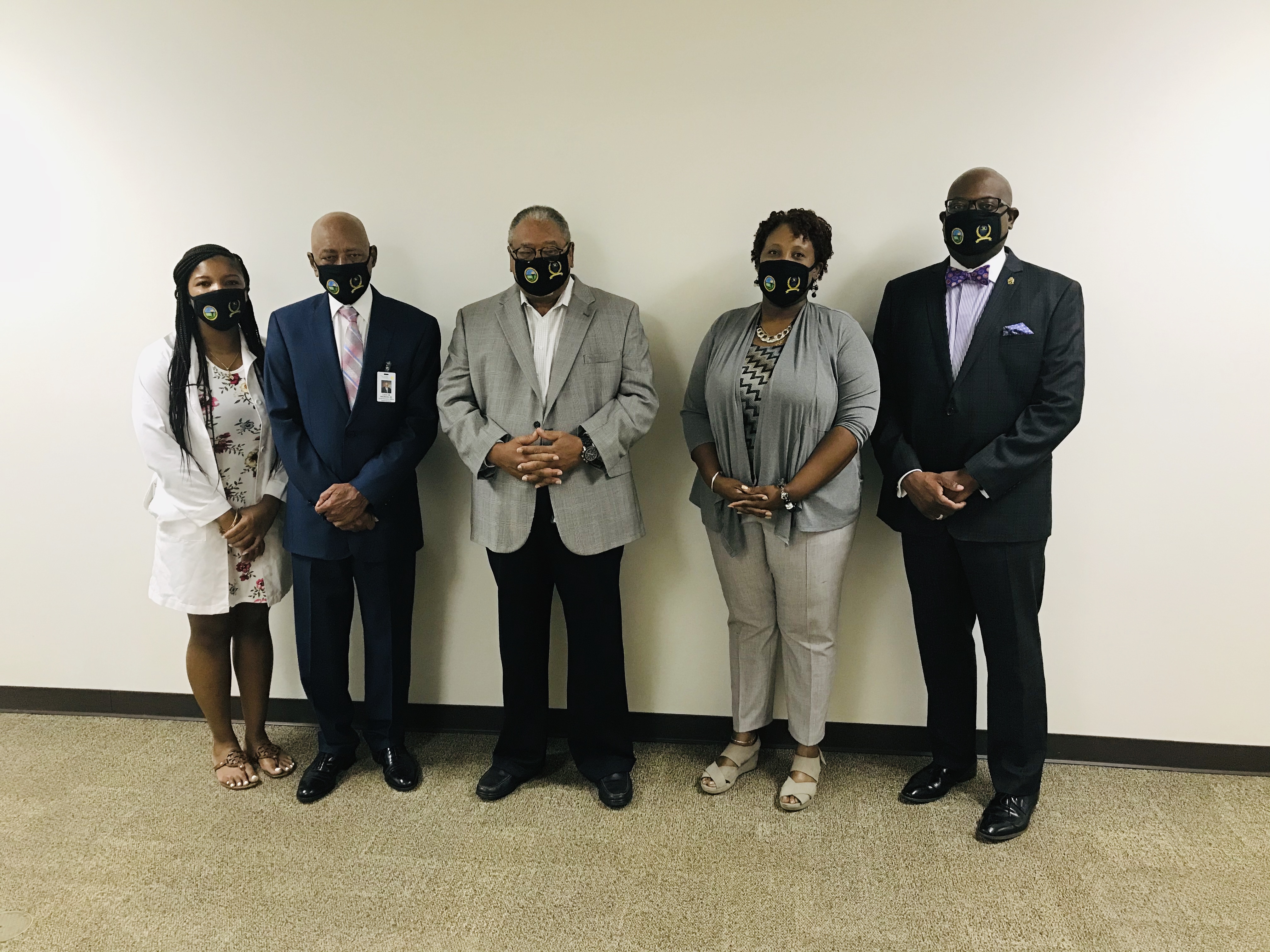 ---
School Happenings....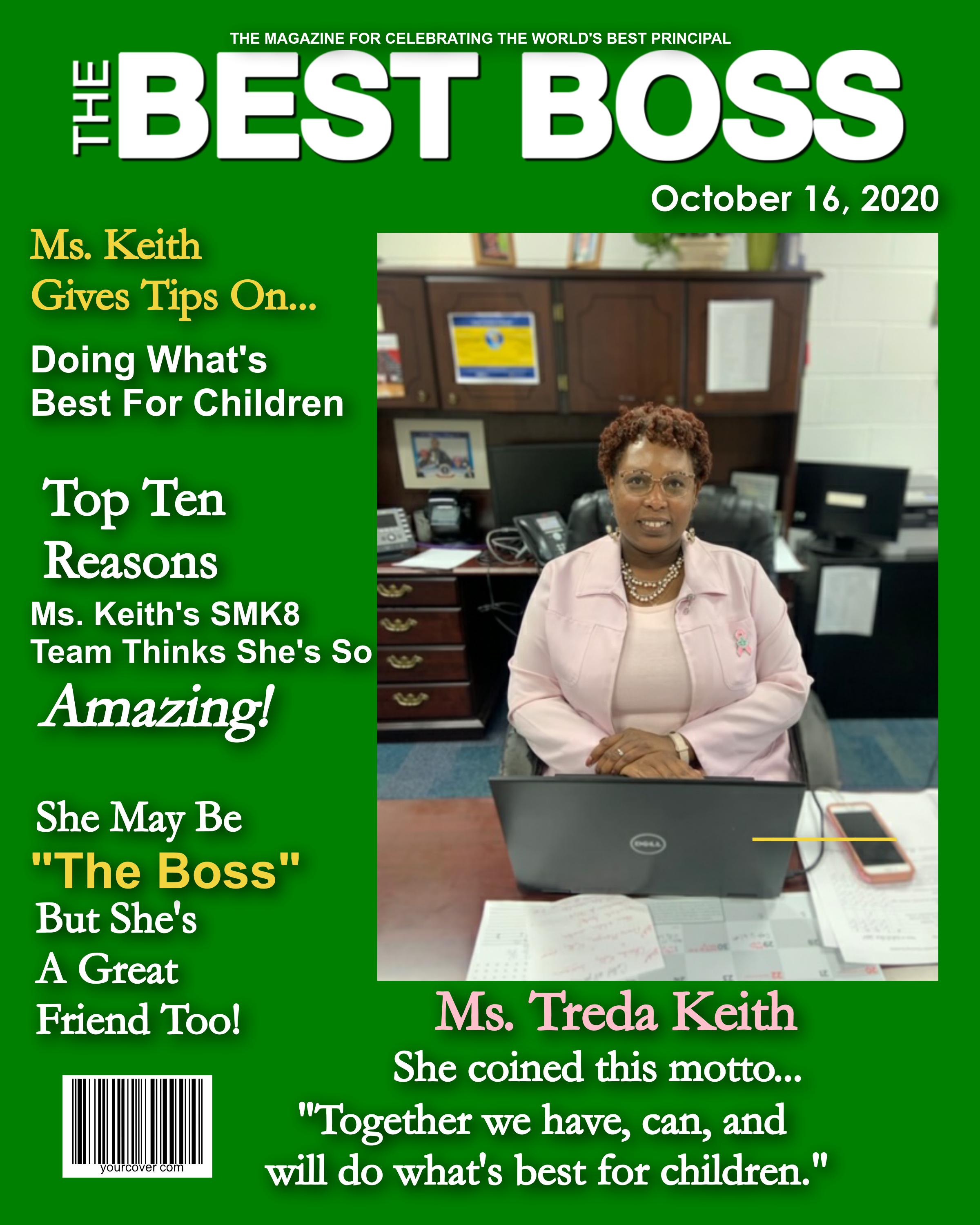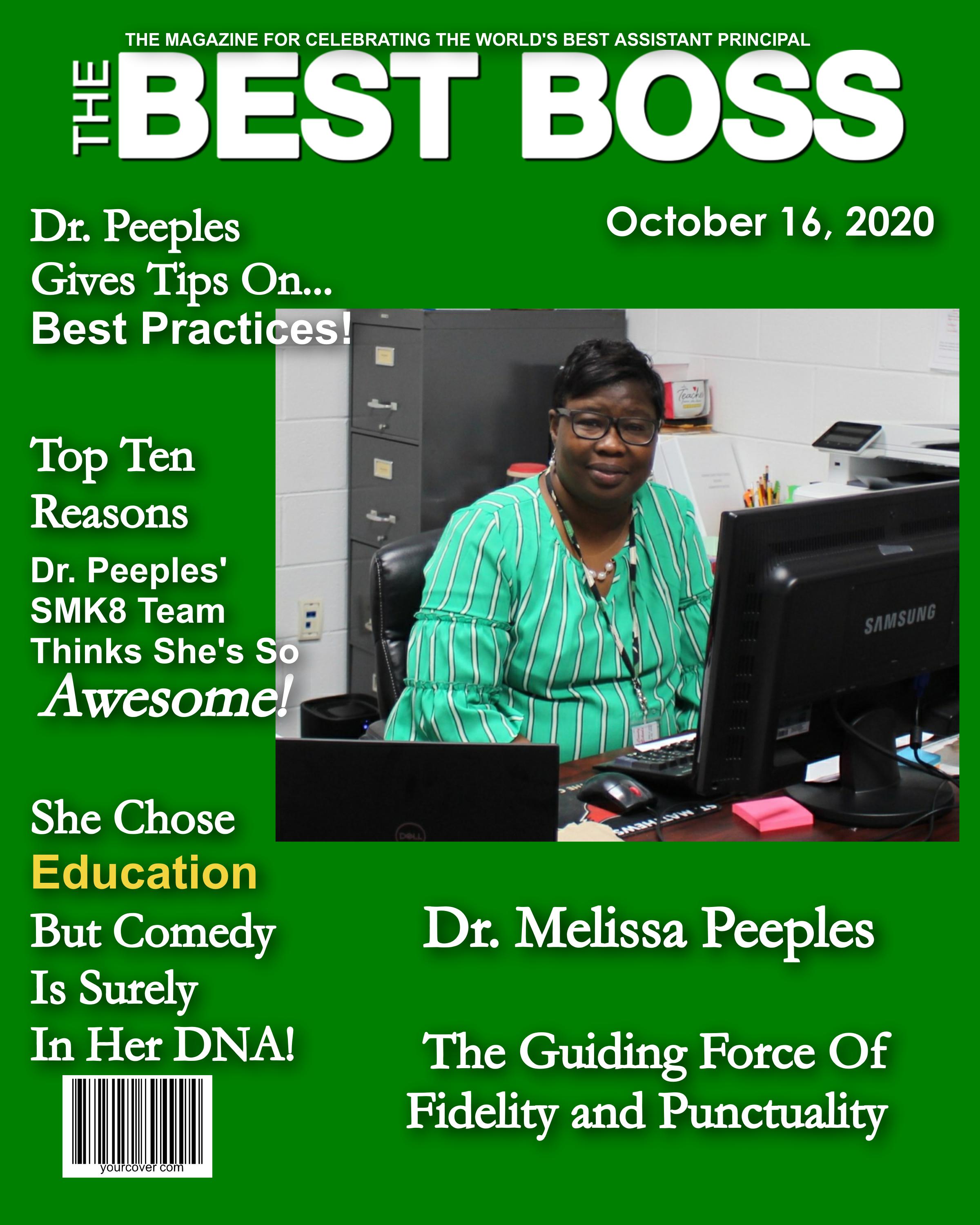 Important Mask Information...Please Read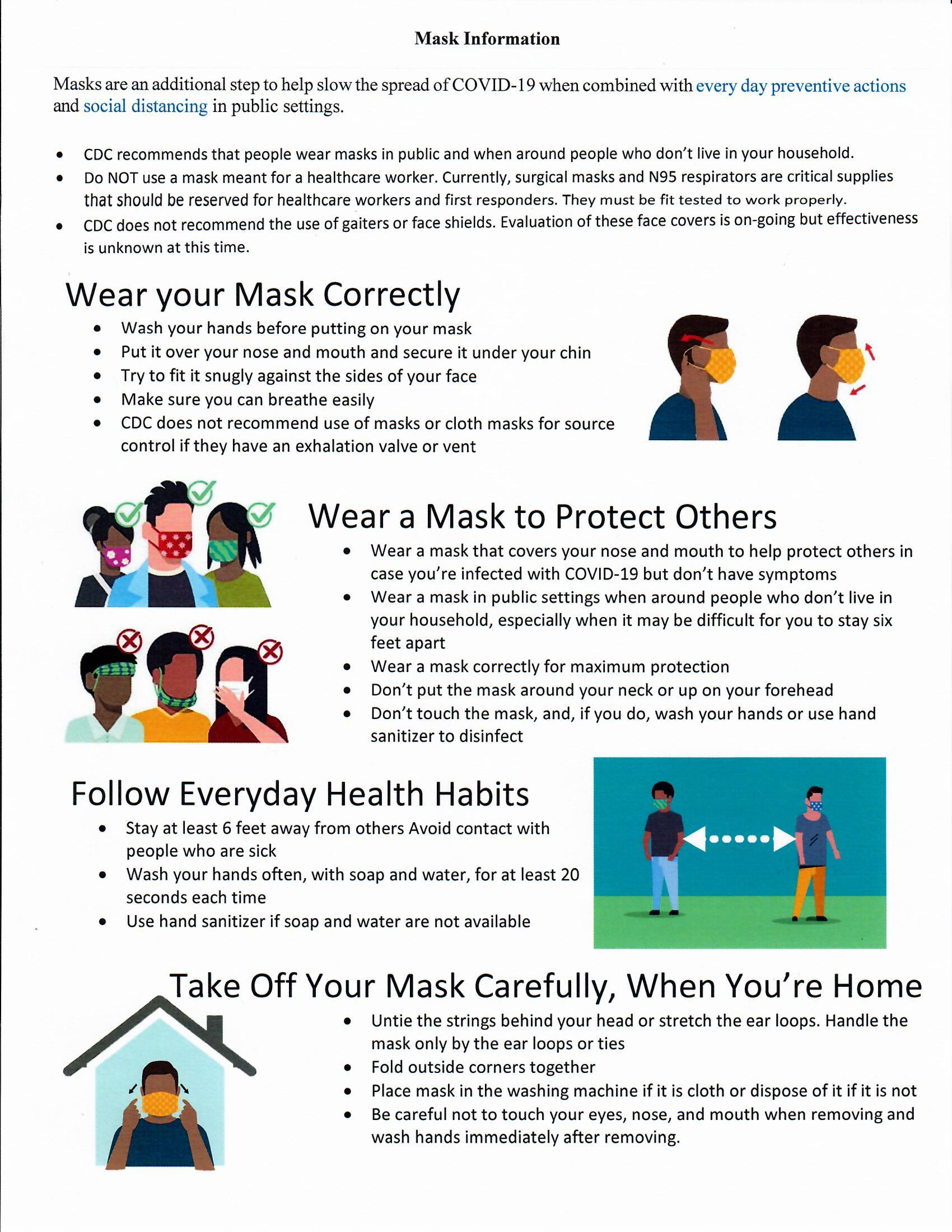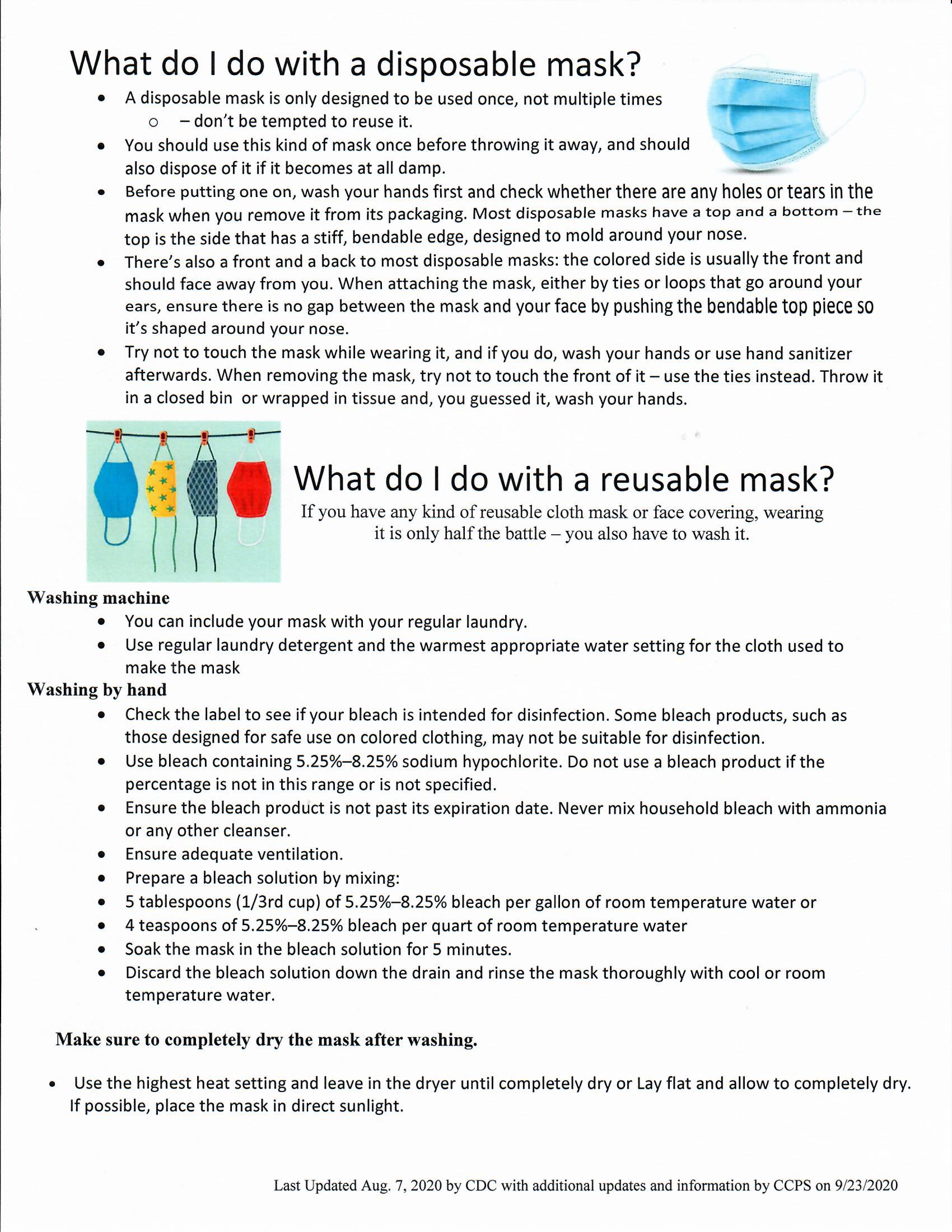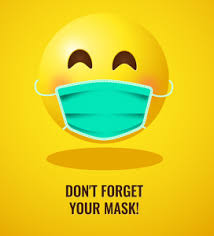 Click Here for PDF File of Mask Information
Cardinal Connection Virtual News Show
We are excited to bring you our virtual Cardinal Connection News Show. Our news team members are: Shruthika Nair, Shaniya Adams, Michelle Delacruz, Taryn Mintz, Kellis Sellers, Caleb Smith, Jocelyn Delacruz, and Kimberly Rivera Aguirre. Check out our You Tube Channel.... SMK8 Stream
Congratulations to our 2020 Teacher of the Year
Mrs. Carolyn Snider
Ms. Snider currently teaches 7th grade English Language Arts at St. Matthews K-8 School and has been an educator for 25 years. She is a firm believer that every child can learn and works diligently to bring out the best in her students. She feels that every child has a unique gift to be shared with the world. Her love for her students and passion for teaching are shown through her techniques that she employs daily in her classroom. She utilizes a minds-on, hands-on approach to learning with her students where they use discovery learning techniques to create raps, poems, songs, chants, cheers, brochures, pamphlets, posters, signs, flyers, foldables, and more to cater to their individual needs. Her children know that "Failure is not an option." She is a team player who goes above and beyond to work cooperatively with her peers to assist them in any way possible to develop effective strategies and methods for learning with technology, writing, reading and other content areas. She focuses on the total child, while catering to their academic, social, emotional, and physical needs. She advocates professionalism and strives to keep abreast of the trends and issues in education, as its realms are constantly evolving. "There is no failure, only feedback" is her perception of the optimal, conducive learning environment for her students. Her educational background consists of a Bachelor of Science and Master's Degree plus 30 in Elementary Education from South Carolina State University. She is a National Board Certified Teacher-- Early Childhood Generalist. She is also endorsed as a Gifted and Talented Teacher, ADEPT Evaluator, Read to Succeed and is a certified teacher mentor. She has previously and currently serves some of the following roles within the district: 7th grade lead teacher, English Department Chair, Student Government Association advisor, District Technology Team, and District Curriculum Team.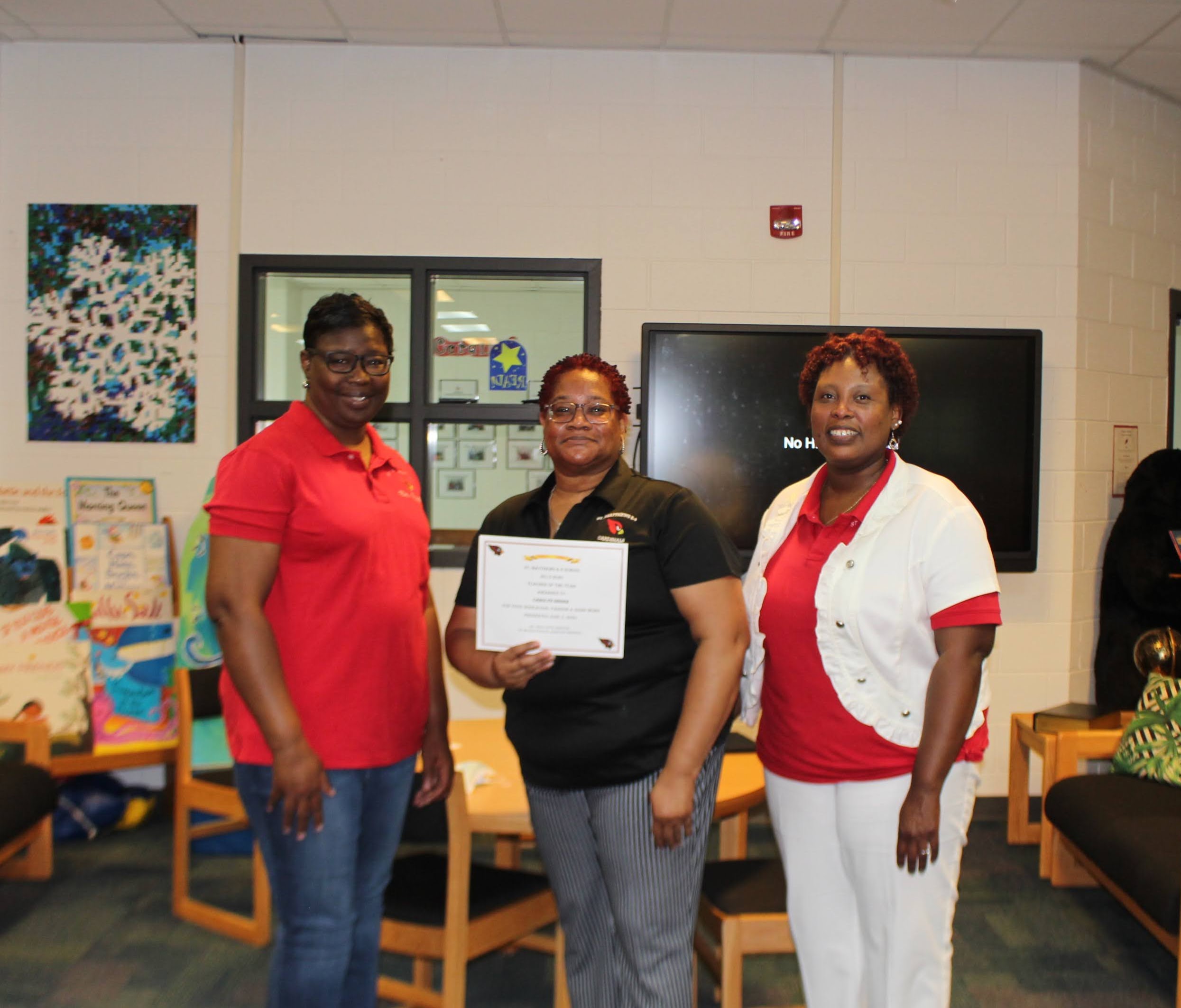 Congratulations to our 2020 Support Staff of the Year
Mr. Kenya Colter
Mr. Colter is namely our "All Around" colleague who is seen as a teamplayer, supporter, and helper in every way. He is currently a teacher assistant in our Elementary SPED class. He works diligently to support both his colleagues and the students he serve. Mr. Colter is a graduate of Morris College with a Bachelor's Degree in Criminal Justice. He is presently attending Strayer University to acquire a Master's Degree in Human Resources. In his spare time, he enjoys coaching our B-Team basketball team and greeting Walmart customers with a contagious smile and a helping hand.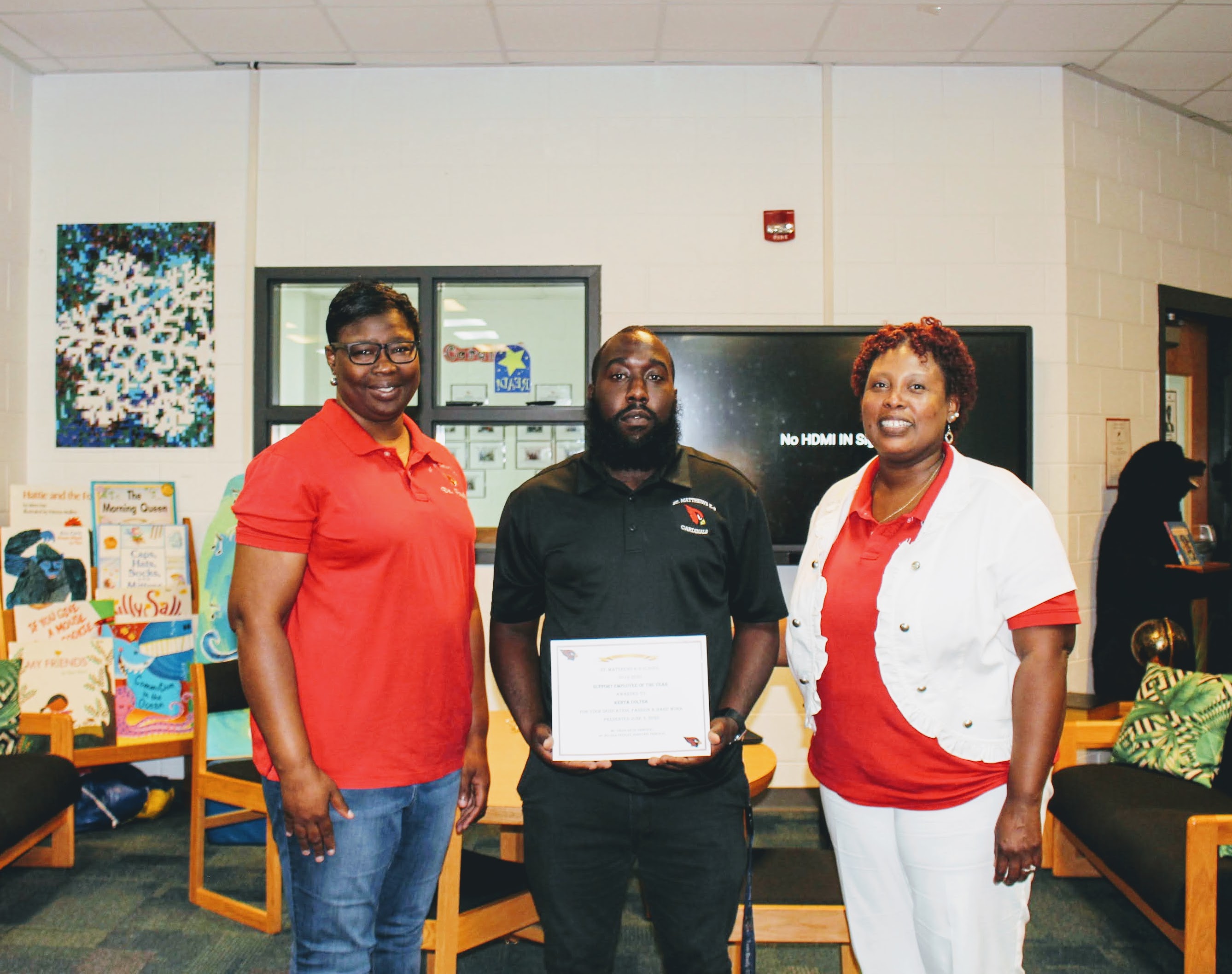 Congratulations to our 2020 Rookie of the Year
Ms. LaToya Charley
Miss Charley is currently a 7th grade math teacher. She has been a go getter since the beginning of teaching at SMK8. Each month she creates an inviting atmosphere on the middle school hallway that supports the Cardinal Character of the Month. Students actively engage in creating and designing the monthly environments. She participates in all school wide initiatives and involves her students as well. She brings a cohesiveness to the middle school teachers of solidarity and common goals and themes. Academically, Miss Charley's students scored an average of 40% suggested met and proficient on the Benchmark tests. Those scores were an average of 20% higher than the previous scores of 7th grade students over the past three years. Miss Charley is a graduate of Claflin University with a Bachelor's Degree in Mathematics Education and Middle Level Education. She is currently attending Claflin University to obtain a Master's Degree in Curriculum and Instruction. Miss Charley is a pleasure to work with and gets along with everyone.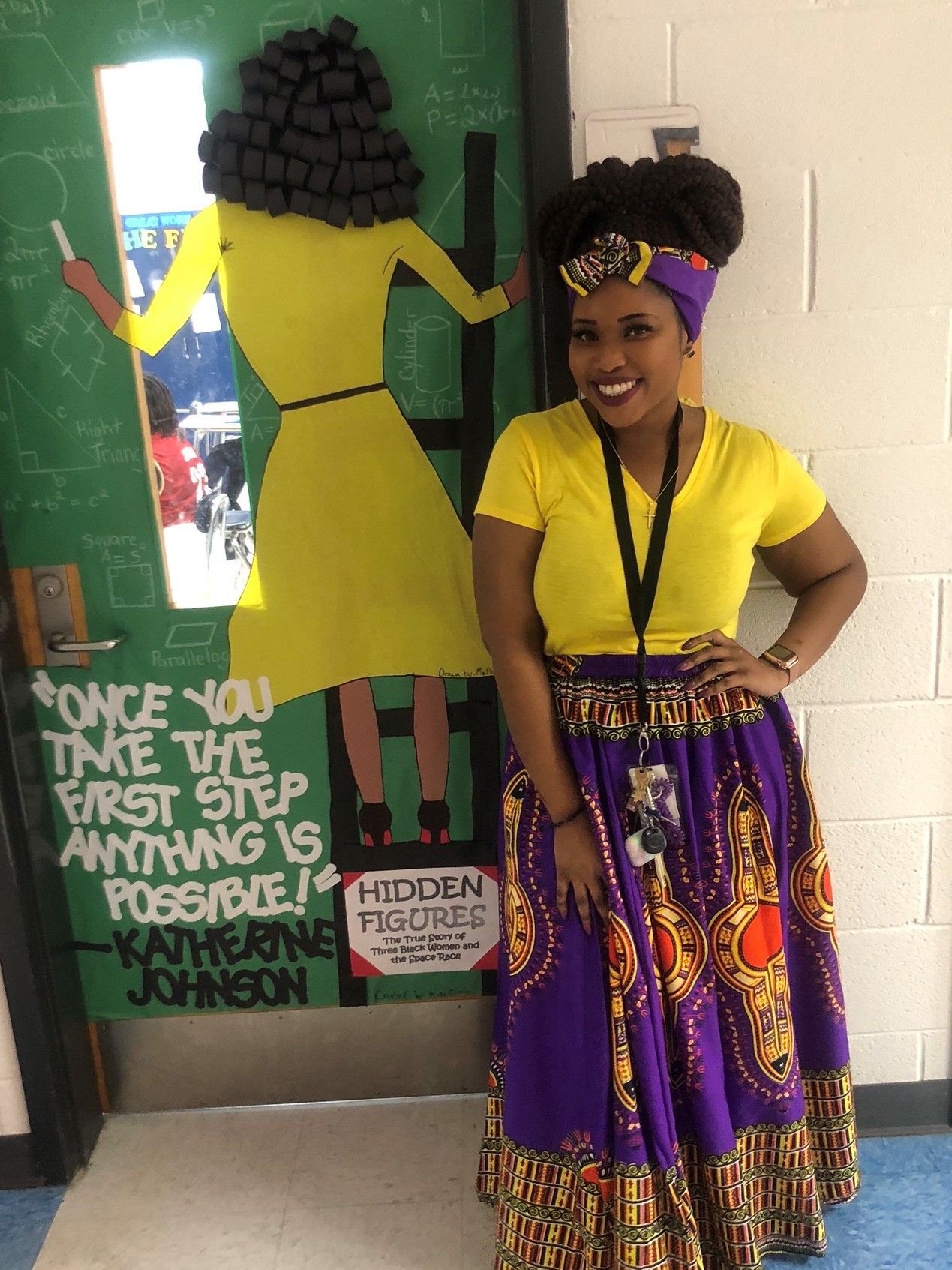 Verizon has created a hotline to aid parents, guardians, and students with specific hotspot issues.
Virtual Grade Level Open Houses
If you missed seeing the Virtual Grade Level Open House Videos,
please go to school publications for the document to get the links.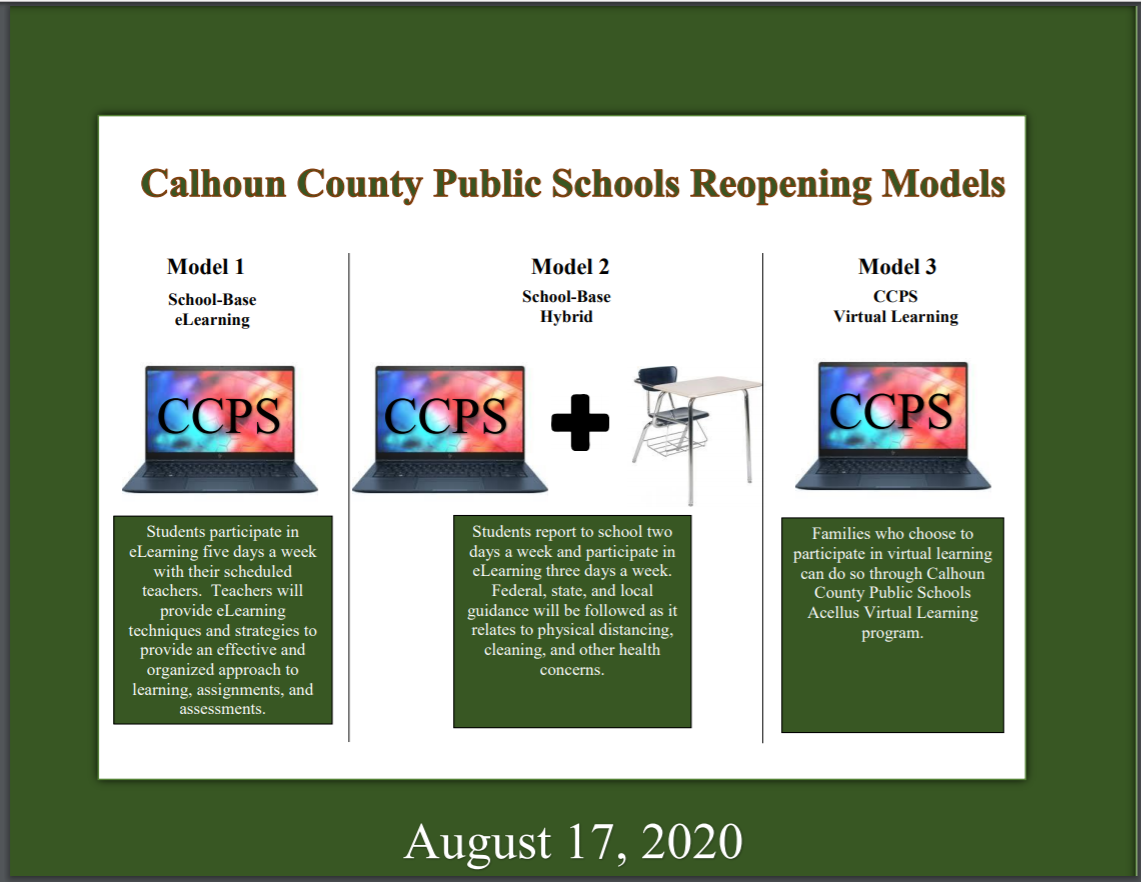 ---
What are you reading?
Check out these award books and more on the library page....
2020-21 SCASL Book Award Nominees
Here are two video readings on two of the new Picture Book Nominees. You can find more on the library page! Enjoy....
"Alma and How She Got Her Name" By: Juana Martinez-Neal
"Hidden Figures" By: Margot Lee Shetterly
READERS ARE LEADERS!
See the library page for our Follett Ebook Shelf now called Destiny Discover
A few more fun book links....
Tumblebooks
Storyline Online
Sponsored by the Screen Actor's Guild.
Have fun listening to celebrities reading some of your favorite books!
Resources
1. Tutor.com
Tutor.com is located on the A-Z list in Discus as well as the grade level pages.
(Or use the link above) Check it out!
2. Time Magazine for kids is offering FREE digital issues til the end of the school year.
It's a really great magazine!
You can subscribe for all different ages!
Please have your parents help fill out the information with this link so you can
start reading Time Magazine for kids!
https://time.com/tfk-free/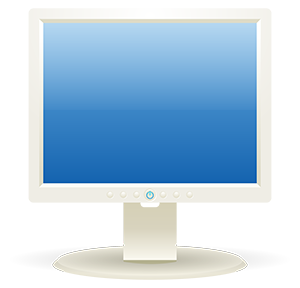 Stay safe and READ!

________________________________________________________________________________________________________________
Mission Statement
The mission of Calhoun County Public Schools is to empower all students to compete and succeed in an ever-changing global society.
Vision Statement
We envision a school district where everyone works harmoniously in a safe and caring environment to help all students reach their maximum potential.